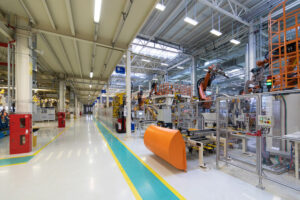 Finding the right metal fabrication shop is crucial for your business. After all, the products manufactured at that shop will be an extension of your own organization. You will need a metal fabrication shop that is both experienced and resourceful to get the job done right.
Here are some of the top factors to consider when choosing a metal fabrication shop:
Experience
Experience is without a doubt the most important factor when choosing your metal fabrication shop. A reputable shop should have credentialed engineers, designers, and fabricators available at your disposal. They should also have experience handling projects similar to yours. Without the technical expertise required to create products such as yours, a metal fabrication shop won't be able to do the job.
Capabilities
If a shop doesn't have the equipment, materials, or staff to handle your project, then they won't be much use to you. Different fabricating processes require different materials and equipment. Check to make sure that your metal fabrication shop has these on-hand (or can easily get them) in order to work on your products.
Quality
Needless to say, your products should well-made and high quality. Anything less will damage your organization's reputation. Before choosing a shop, check out customer reviews, past projects, and learn how the shop operates on a day-to-day basis.
Customer Service
The right metal fabrication shop should not only create great products, but they should also deliver on great customer service. You want a shop that is responsive and receptive to your ideas and needs. Anything less will result in miscommunication and production errors. Once again, check a shop's customer reviews to see how they interact with their customers.
At Fireblast Global, we offer high-quality metal fabrication services paired with expert customer service. To learn more, contact us today.