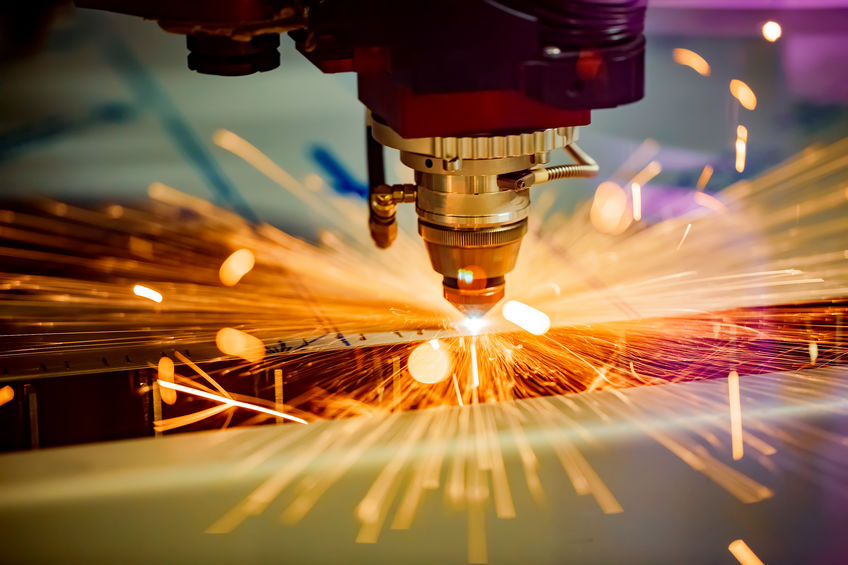 When you need materials fabricated for your business and want to get the desired results at the best price point, it is essential to choose a company that uses the appropriate and most up-to-date tools based on your project needs.
If your materials require cutting, etching, engraving and more, a laser will be used to provide the desired outcome.
Depending on the materials you need fabricated, a fiber or CO2 laser will be used.
To ensure your products are being worked on in the correct fashion, it is beneficial that you learn more about each of these lasers, as they have their own set of unique benefits that include different wavelengths, cutting speeds and more.
Fiber lasers work better on metals
If you need to have metals fabricated for your business, fiber lasers are an ideal option. They are much more efficient at cutting metals than their CO2 counterpart and can provide the high-contrast markings you require that include annealing, etching and engraving.
Fiber lasers offer double or even triple the speed of CO2 lasers, making them a preferred option for fabrication of metal.
These lasers also offer a smaller focal diameter that provides a much higher intensity than a CO2 laser can. This allows for more accurate marking of serial numbers, barcodes, data matrix and more.
Should you have copper, brass, aluminum or any other metals that need to be fabricated, make sure the fabrication team you choose is using a fiber laser.
CO2 lasers work best on non-metallic materials
While fiber lasers are preferable for metal fabrication, CO2 lasers are the best option for any non-metallic materials you may have.
CO2 lasers work well with materials such as textiles, plastics, glass, acrylic, wood and stone, making them ideal for the fabrication of pharmaceutical products, PVC pipes, building materials and more.
While CO2 may not have the speed of a fiber laser, it is advantageous for cutting thicker materials as it has a faster initial piercing time.
Fiber lasers use less power, require little maintenance
While each of these lasers has its own advantages, there's no denying the benefits of fiber lasers when it comes to the power that is used and the little maintenance that is required. Fiber laser systems are essentially maintenance free, and last for thousands of hours without ever needing to be worked on.
Fiber lasers are also smaller, therefore using less power, and saving your business a large amount of money on project costs.
When you are interested in having fiber or CO2 lasers used for an upcoming project, we are the team to call at Fireblast Global.
Our team has proudly assisted construction, industrial companies and more with all their lasering needs since 1997 and promise to provide you with the applications you need.
To learn more about all the services we provide, we ask that you give us a call at 800-716-1977.