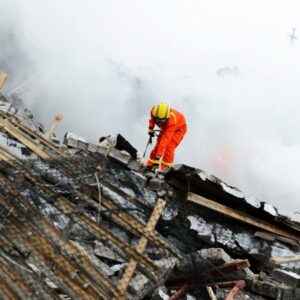 Natural Disasters are happening more and more these days. It's a frightening though, but we can't sit around and be unprepared. We have to be ready, so that we can attack the situation as efficiently as possible. The proper rescue training can help save so many lives.
Why rescue training is vital
If you're crew is in a situation where people need to be rescued, you don't want to be unprepared. You need to stay calm and act quickly and efficiently, so that no one gets hurt, and if they already are injured, you can get them to safety immediately.
USAR Trainer –
The Fireblast Global USAR Training Unit is designed to provide the perfect technical skills training and allow instructors to evaluate the effectiveness and safe practices while performing rescue efforts. These training exercises will simulate structure failure and building collapse, natural disasters, and terror-related situations. We give training scenarios that require technical skills, knowledge of building construction and rescue tools. For safety, the trainer produces a water-based smoke system, so the environment stays nontoxic for the firefighters training.
Safety training for rescue missions is extremely important to the safety of every individual involved in the natural disaster, terror incident, and building collapses. Our mission is to train you properly, so that we can carry out the rescue mission saving many lives because that's the most important.
Fireblast Global
At Fireblast Global, we provide you with the proper training for every situation you can think of. Our mission is to keep people safe at all times, and when someone is in danger, it's essential for us to get them to safety as quickly as possible. Contact Fireblast Global at 1-951-277-8319 today to learn all about our fire training systems programs. We can help you gain the skills and knowledge for every situation you find yourself in!